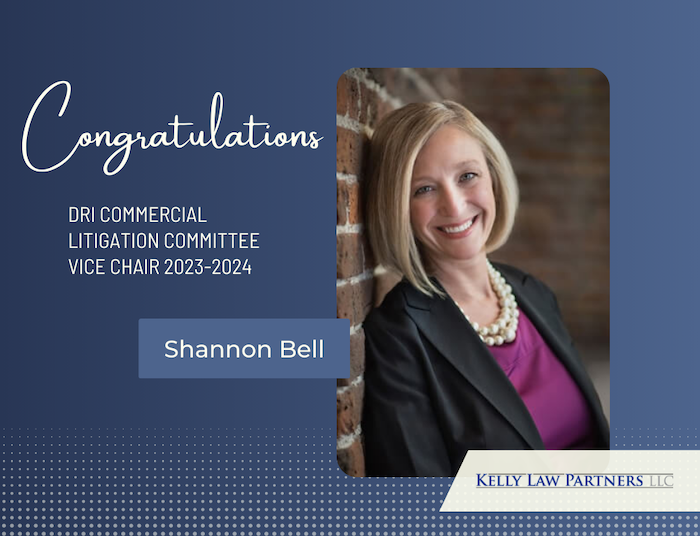 Congratulations to Shannon M. Bell on her appointment as Vice Chair of the Defense Research Institute's Commercial Litigation Committee!
The Commercial Litigation Committee is the Defense Research Institute's (DRI) fifth-largest substantive law committee and covers a diverse range of legal matters, from business torts to antitrust to class actions and beyond. Shannon is also a highly involved member of DRI's Women in the Law Committee, where she serves as the Commercial Litigation SLC Liaison, and DRI's Intellectual Property Litigation Committee. Shannon joined the DRI Business and Intellectual Property Litigation Super Conference Planning Committee in 2017, serving as this year's Conference Chair and previously as Marketing Chair (2019-2020).
The DRI is the largest bar association for civil litigation attorneys and in-house counsel defending the interests of businesses and individuals. DRI enhances the skills and promotes the success of the civil defense bar through innovative programming, a vibrant membership community, a robust online content library, and vigorous advocacy on behalf of the legal profession.